How To Say No To Being In A Wedding Party And Keep Your Friendship Intact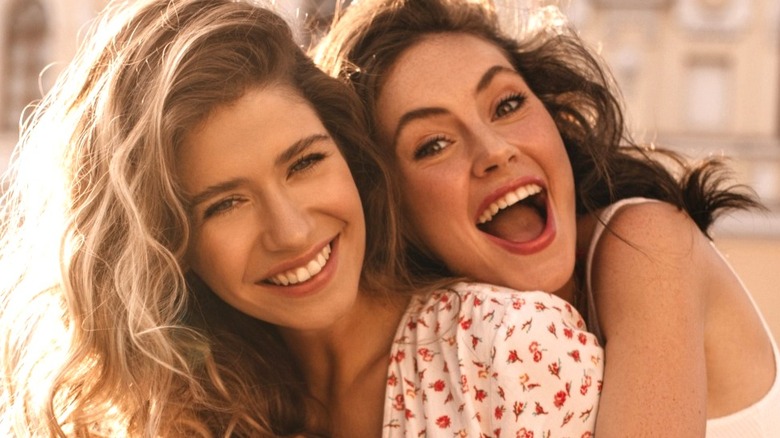 Look Studio/Shutterstock
Weddings are a time for celebration, and it can feel like an honor and a privilege to be invited into the wedding party. Bridesmaids and groomsmen get to stand by the happy couple as a testament to lasting love and friendship. But there are also a lot of responsibilities that come with these coveted positions, from planning showers and running errands to giving a toast at the reception (via Wedgewood Weddings). With all these tasks involved, being asked to serve in the wedding party can sometimes feel more like a burden than a joy.
Of course, no one wants to hurt the bride or groom's feelings by callously refusing, so many less-than-enthused invitees end up joining the wedding party anyway. Is this really the right thing to do, though? If you're stuck in a situation where you want to say, "Thanks, but no thanks," to all the extra requirements that accompany being a best man or maid of honor, it's probably wiser to follow your gut. But how can you navigate this pre-wedding minefield without blowing up your friendship?
Identify your reasons for declining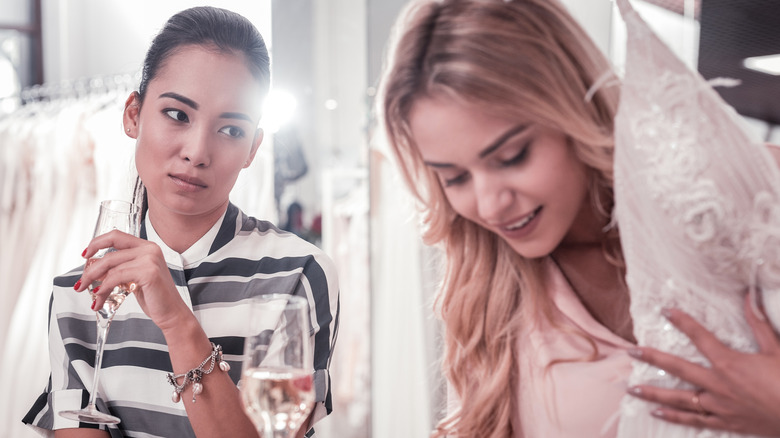 YAKOBCHUK VIACHESLAV/Shutterstock
You can't make your excuses to the bride or groom if you don't actually have any, so the first thing to do is figure out why the idea of the wedding party makes your stomach seize up with dread. These reasons may be practical, personal, or a mix of both.
One of the most fundamental reasons people bow out of a wedding party is the sheer expense of involvement. If you've been asked to be a bridesmaid, you'll be expected to attend the bachelorette party and help pay for the bride on top of attending the wedding, buying your own bridesmaid dress, and bringing a gift. This can quickly get expensive, especially if the party, wedding, or both are "destination" or weekend-long events. Research by The Knot reveals that the average cost of bachelorette parties is on the rise and could set you back anywhere from $300 to $4,000.
But money isn't the only factor that may be affecting your decision. Nowadays, people are busier than ever, and you simply may not have the time to devote so much attention to the upcoming wedding. Or perhaps you and your friend have grown apart, and you'd feel awkward standing up for them at the ceremony. In a worst-case scenario, you may be trying to distance yourself from a toxic friendship or feel like you never even knew them well to begin with. Has anyone ever been invited to join the wedding party of an annoying coworker or distant family member? Uncomfortable.
If any (or all) of these reasons to dodge the wedding party ring true, then there's only one thing to do: gently break the bad news to the bride or groom who asked you.
Be honest but considerate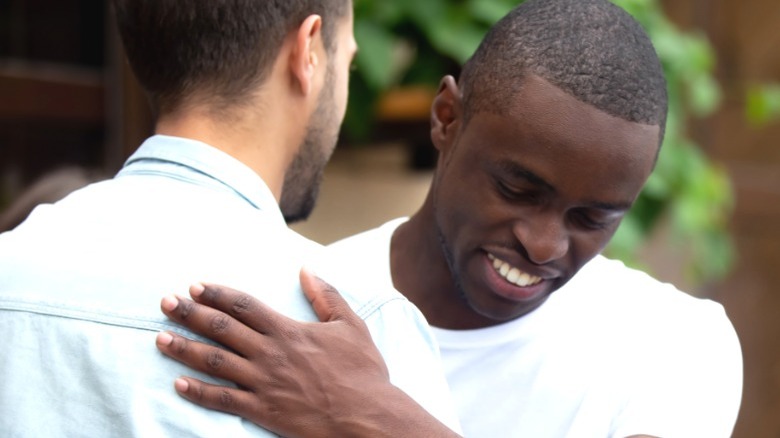 fizkes/Shutterstock
So, you have to tell your friend that you can't be in the wedding party. How can you communicate this without putting a dark blot on your friendship? First and foremost, show some respect. If you live close, take them out for a meal and spend some quality time together. If that's not possible, let them know with a phone or video call. Treat it like a breakup: if you send your answer by text, you're going to look tacky and heartless.
During the conversation, be honest but also tactful and considerate. Even if your reason is actually "I don't really like you," maybe find another factor to emphasize that won't feel like a personal attack.
Speaking with Well + Good, etiquette expert Lisa Grotts shares example scripts that can help you convey sincere regret at declining. For example, one goes: "I am so honored that you asked me to be in your wedding. This isn't easy for me to say, but I'm unable to accept your gracious invitation. You're a close friend and I would love to have some role in your big day, but ... I can't possibly take on all the costs associated with being a bridesmaid. I hope you understand. Your friendship means the world to me, but the last thing you need is to feel my stress during one of the happiest times in your life."
You can also soften the blow by being an ideal guest in other ways. For example, make the bride and groom's lives a little easier by RSVPing promptly with every field on the card properly filled out. This will help the couple feel like you're still supportive and excited to be involved.